Welcome to RareBoost, IBG's first ERA Chairs project that will accelerate our development to become an international Center of Excellence in rare disease research and innovation.
Izmir Biomedicine and Genome Center (IBG), is a recently established advanced biomedical research center, which is exceptional in Turkey in regard to its infrastructure and research personnel.
One major research focus of IBG is rare diseases, which are approximately twice as prevalent in Turkey than in other ERA countries. IBG's efforts in this field were recognised by the European Commission awarding IBG the prestigious Horizon 2020 ERA Chairs grant (#952346).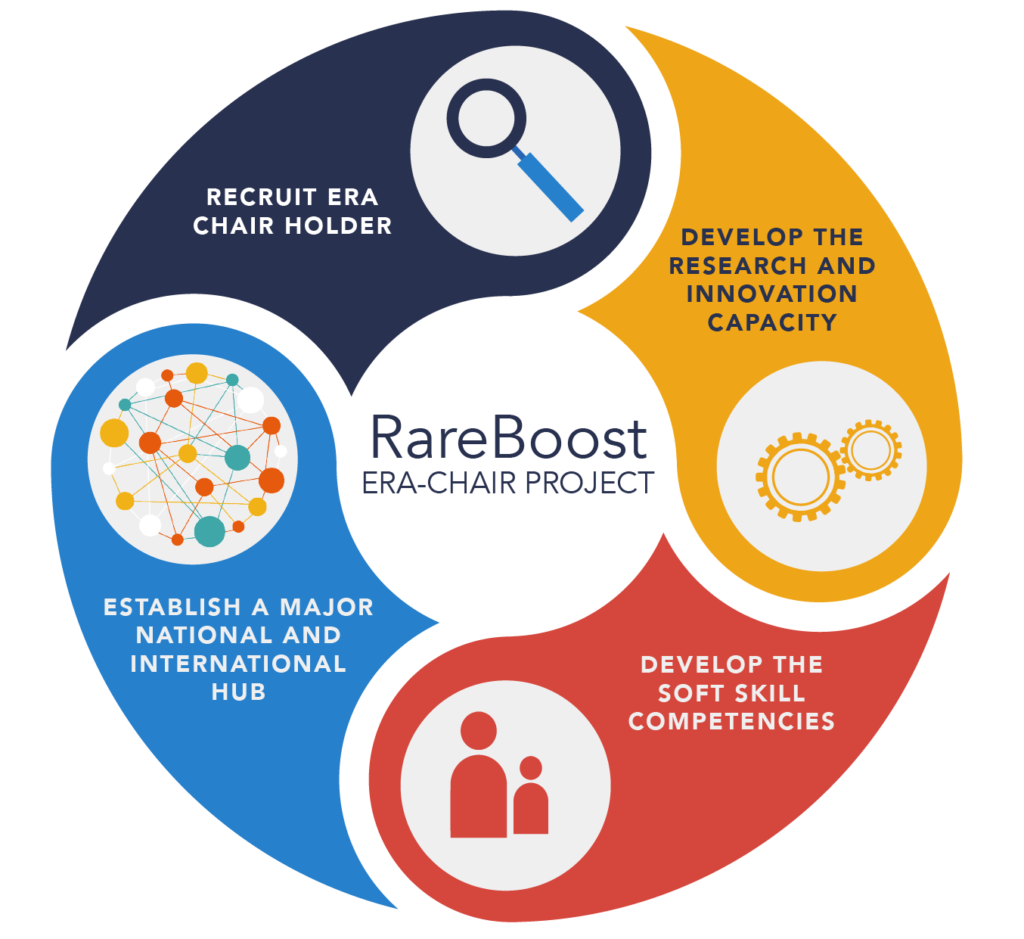 Within this RareBoost project, funded with 2.5 million Euros, the ERA Chair holder will lead IBG's 'Unit for Rare Diseases' for up to six years and guide our rare disease research efforts towards an international level of excellence in research and innovation.
However, this will only be one further step to establish IBG's Unit for Rare Diseases as a major hub for research, innovation and knowledge in rare diseases. To achieve this goal, we want to invite the broad community to work with us:
Basic and clinical researchers and industry partners: IBG is open for collaboration and interaction with all researchers working on all aspects of rare diseases to better understand them, as well as to improve diagnosis and treatment.
Patients and patient organisations: IBG wants to generate information on the latest findings on rare diseases, their diagnosis and treatment, making it available to all patients and their families in a clear and understandable manner. We need your help to compile and curate all this information.
Media and government personnel: IBG wants to help the public to better understand rare diseases and what can be done to improve the quality of life of rare disease patients. Please get in touch with us for questions, discussions, recommendations, etc. 
However, not all of these aspects are fully implemented yet. Therefore, we appreciate your patience and your support in getting there.